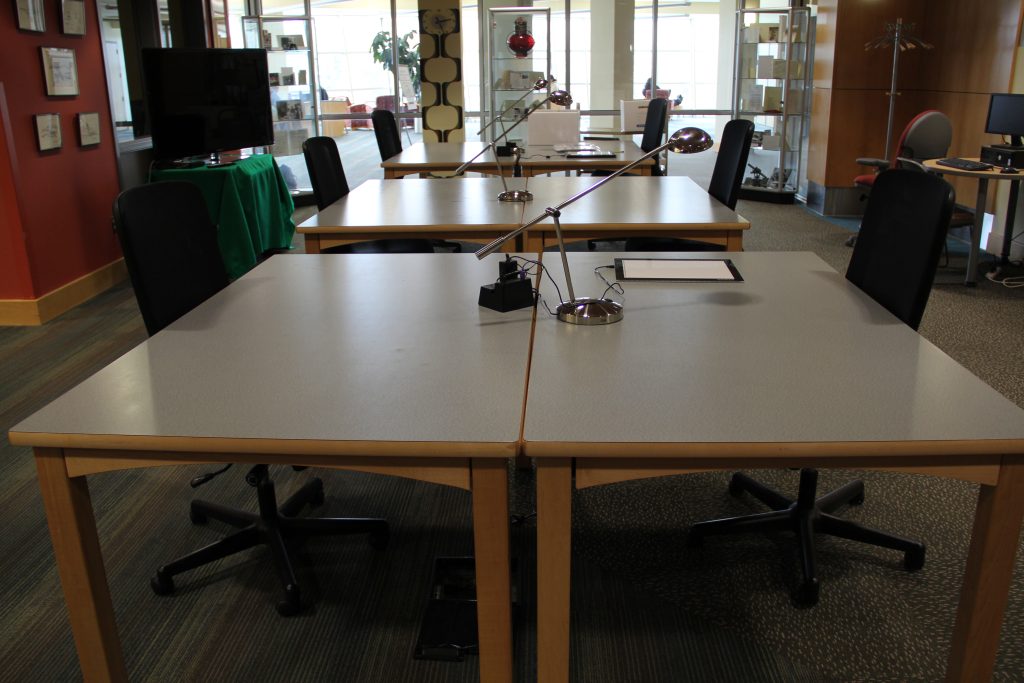 Our collections are available for research to students, staff, and faculty of UAA and APU, as well as the general public. See our customer service standards for what you can expect from us.
Depending on your research needs, we offer the following services to help with your research:
Consult our research appointment calendar to make an appointment or contact us to ask for assistance with your research.
Email and phone reference
Email or phone is a great next step after you have explored the website and can be helpful for any or all of the following:
Recommendations for more collections related to your topic or suggestions for where to find information outside of our collections
Getting information about contents of specific folders
Requesting copies of specific items
Requesting an onsite or virtual appointment
We are not able to conduct in-depth research in our collections or spend extensive time searching for information outside of our collections. If you need to access our collections but are not able to come to Anchorage, we may be able to provide you with a list of researchers who offer fee-based research services.
An archivist is usually available to respond to email and phone calls Monday-Friday, 9 am to 4:30 pm. Due to limited staffing, we may not always be able to answer the phone. Please leave a voice message or send us an email and we will get back to use as soon as possible. Scheduled closures when we will not be responding to email or answering the phone are listed on our homepage.
Virtual appointments
In addition to help over phone and email, we can also provide virtual appointments via Zoom. Here are some things to know before requesting a virtual appointment:
Virtual appointments provide an opportunity for researchers who are not able to come to the Archives in person to see items they may be interested in.
Zoom appointments require more hands-on time from archivists than onsite research visits, so we ask that you schedule an in-person appointment if possible.
Virtual appointments are limited to 1 hour.
Because of the limited timeframe, we ask that you have in mind a few specific folders to look at.
Zoom appointments can be a great option if you only need to see a few folders, want to see items before requesting copies, or are planning a visit to Anchorage and want to determine what might be of interest to look at.
In-person research
The vast majority of our collections consist of physical documents and photographs, and any sort of in-depth research will most likely require an onsite visit. We are open to researchers 11am-4pm on Thursdays and Fridays and may have availability by appointment outside of those hours. Here are some steps to take before coming in or requesting an appointment: